Neck Phone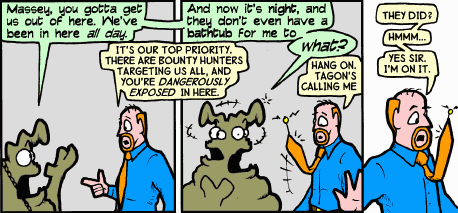 Description
Massey's method of communication with the Toughs 2003-01-01.
History
[Insert the known history regarding this technology]
Notable Examples
[Just what it says]
Appearances
First appearance
[Insert a brief description of the circumstances of the first appearance of this technology.]
Other notable appearances
[This is for technology that does not appear regularly. For things like Annie Plants and the Hypernet, remove this section.]
---
Author's Note
[This space is reserved exclusively for Howard!]
---
Speculation
Dilbert-inspired?
---
External References