Sgt Wenzi
Jump to navigation
Jump to search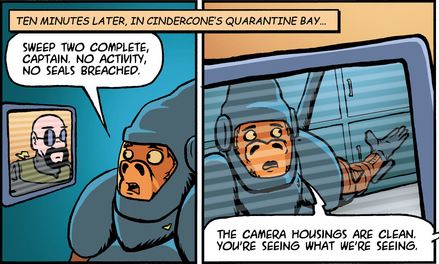 Description
[
edit
]
Sgt Wenzi is a Rilla serving under Commander Shodan. Narrower nostrils and rounder eyes than McConger.
Affiliations & Relationships
[
edit
]
UNS-born, UNS trained, serving with the Toughs now.
Appearances
[
edit
]
First appearance
[
edit
]
Quarantine bay of the Cindercone, communicating directly with Captain Andreyasn 2016-07-31.
Other notable appearances
[
edit
]
None yet.
---
Author's Note
[
edit
]
Wenzi's name comes from the name of one of the three volcanic mountains that make up Mount Kilimanjaro. Former UNS infantry, enlisted with the Toughs prior to the Credomar mission.
---
Speculation
[
edit
]
It's remotely possible that he was a UNSI plant, put in place by Admiral Emm, except if that were the case he would have been outed by now.
---
External References
[
edit
]